The best sod harvesters at Van Vuuren
Grow your business with Van Vuuren's revolutionary sod harvesters. Our professional machines will save you on labor every day. The Van Vuuren sod harvester is reliable, delivers the desired quality of turf, and is available worldwide.
Sod harvesters since 1988 at Van Vuuren
Van Vuuren Machines has been dedicated to providing every turf grower with the best possible result for harvesting turf in an easy way since 1988. We are the leading supplier worldwide for the turf industry. Van Vuuren Machines develops and builds sod harvesters to make the job easier so every turf grower can expand their business. With our various turf machines, we are pleased to offer you the solution to optimize your business operations.
Advantages of the Van Vuuren sod harvesters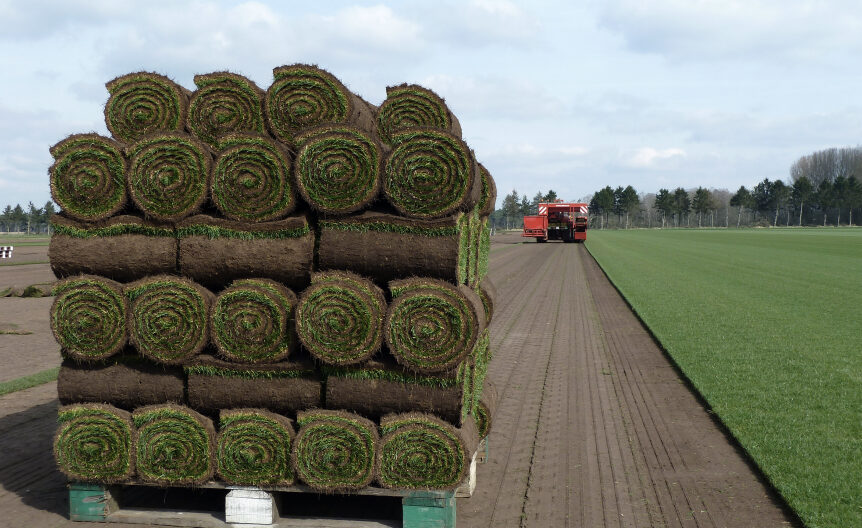 Our sod harvesters have the following benefits:
Low maintenance costs
User-friendly
Efficient and ergonomic
Affordable, reliable, and solid
Grow your business with our range of sod harvesters
Innovate your business by choosing a sod harvester that is economical, durable, and reliable. Van Vuuren Machines focuses on its customers and wants to make the turf grower's life easier. We supply sod harvesters build to your requirements worldwide.
Our sod harvesters are easy and efficient to operate
We offer solutions to make turf harvesting more efficient and less labor-intensive because our sod harvesters are built to make the working conditions comfortable; moreover, they are affordable and straightforward.
Related pages